Some of the highest bail bonds ever set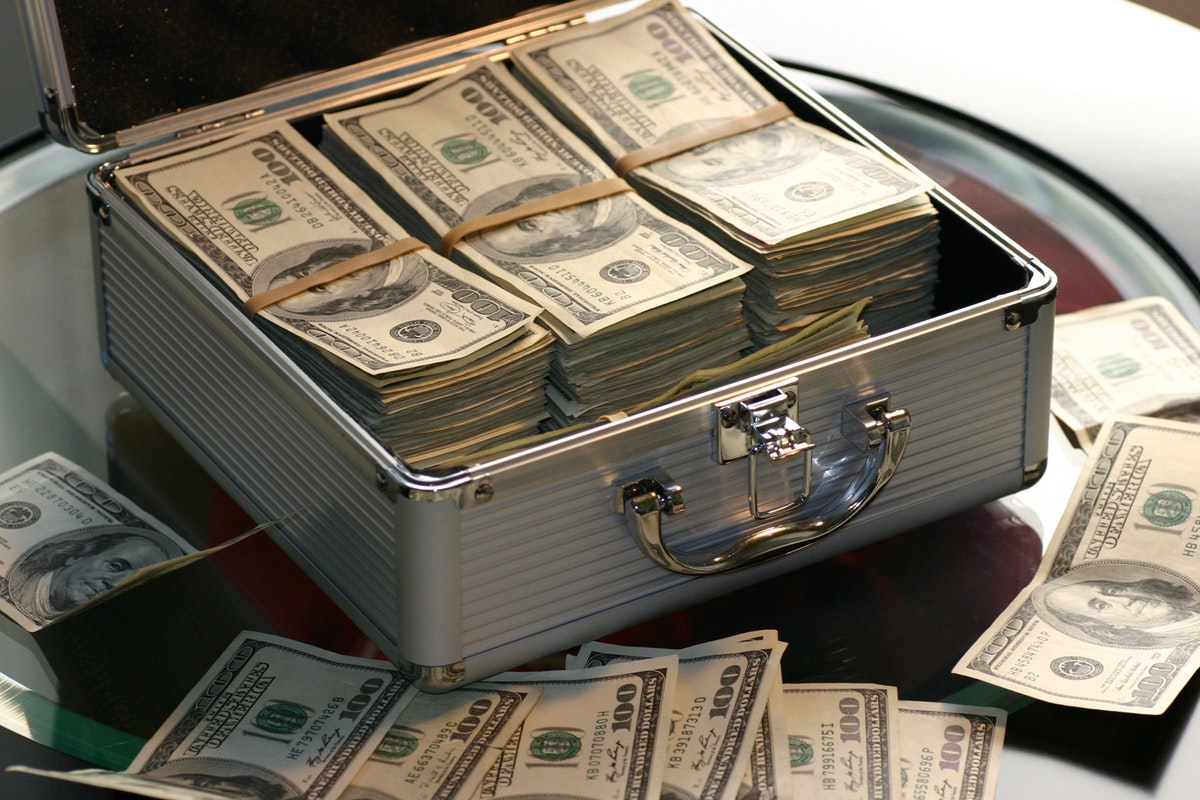 Introduction
No one prays to be arrested or have a loved one taking into custody for some criminal charges or alleged violation of the public order. But, unfortunately, it is something that can happen to any of us when we least expected it. Going through the rigorous but necessary court procedures can further complicate the issue, and sometimes it will create a sense of frustration, making you feel you have been maltreated, especially considering the judge assigned to your case.
Bail bonds are set by judges based on the nature of the crime committed, together with similar factors like the previous criminal records of the defendant, and whether there are extenuating circumstances.
Over the years, there have been some high-profile cases in which, the bail amount was set at a number that looks unaffordably high, making it unrealistic to pay. The aim in those cases is to make it difficult for the defendant to secure bail, so he or she will remain locked up in prison custody. In this article, we will share with you some cases where a judge has insanely set a high bail that forms some of the highest bail bonds ever set in the history of bail bonds.
10. Bernard Madoff - $10 million USD
Bernard or Bernie Madoff is an accused arrested and charged for defrauding thousands of people through a Ponzi scheme which he created and operated. In December 2008, Madoff was forced to post a bail worth $10, million, and was also placed under 24 hours' strict surveillance and in-house arrest in his Penthouse at Upper Hill Side where he stayed put until 2009. His bail was later revoked by Judge Denny Chin and was remanded in the Metropolitan Correctional Center. The judge stated that Madoff was a flight risk by citing his age, wealth, and the likelihood of spending the rest of his days in prison.
9. Marion Suge Knight -- $25 million USD
The formal Death Roll record Co-owner was arrested and charged for suspected murder. A Los Angeles County Judge set Suge's bail at 25 million few weeks after his arrest. Marrion Suge Knight Attorney described the bail as "laughable," pointing out that bails in similar and other high profile murder cases at most is just $5 million.
8. Michael Sorodsky -- $33 million USD
The doctor who was accused of sexually molesting and taking undue advantages of his sedated cancer patients in 2009, got a $33 million bail bond hammer from a New York Judge. Sorodsky was accused by prosecutors of failing to heal the severely ill women who were said to have paid not less than $1000 for each treatment under his holistic therapies, during which he sexually molested them and even raped one that was under sedation.
7. Christopher Williams -- $100 million UD
In 2010, a judge sitting in Memphis, Tennessee, causes heads to roll when he set the bail for Williams at $100 million. Williams was charged with carjacking, aggravated robbery, use of firearm and attempted second-degree murder, while committing a dangerous felony. The judge overseeing the case said, during consideration for William's bond amount, certain things like Williams bond jumping record, public safety, criminal record, unemployment status and possible long term jail if convicted, were taken into consideration to arrive at the amount.
6. Kenning Ma -- $150 Million
Charged with violation of California Air Resources Board regulations, Kenny and his wife Shirley had their bails set at $150 million and $75 million respectively. The unfortunate couple was accused of importing and selling motorcycles and ATVs with inferior engines that fall short of state standard and emission control laws.
5. Julius Mein - $129 Million
Meinl is the chairman of Meinl Bank AG who was arrested in 2009 based on allegations of fraud and mismanagement of funds about the purchase of shares in Meinl's bank affiliate, "Meinl European Bank. As funny as it could be, the bank's focus is on investment banking and wealth management. Two days later, Meinl was released after posting the 100 million ($150 million) Euro bail bond imposed on him by a Vienna court. After four years, Meinl got a 90% refund of the bail following a successful appeal which rules out the bail amount.
4. Dmitry Firtash – $174 million (125 million Euro)
Dmitry Firtash is a Ukrainian billionaire who made his fortune by importing Russian gas. He was arrested and held in custody waiting for possible extradition to the US. His bail was set by a Vienna seating judge to be 125 million Euro ($174 million). Firtash was suspected to have been guilty of bribery and corruption and he was also believed to be involved with criminal organizations, as alleged by US officials. The court said it imposes the bail amount due to Firtash wealth and the severity of the crimes alleged against him. Firtash bail is regarded as the highest ever set in Austria.
3. Kim Freeman -- $1 Billion
In 2005, Mr. Freeman was arrested along with three accomplices who were alleged to have been running a brothel. The prosecutor's team assistant contend that Freeman is a flight risk and that once he can post bail, he will run since Freeman and the rest of the gang are from Asia and have many connections that would facilitate his escape. Thus, the judge overseeing the case set his bail at a staggering sum of $1 Billion.
2. Subrata Roy -- $1.6 Billion
Held and charged for contempt of court, Mr. Roy, the CEO of the Indian conglomerate, Sahara was slammed with a $1.6 Billion in bail to secure his release from jail. Roy was held and charged for failing to comply with a court directive ordering him to payback some money to investors in a bond scheme that was later ruled to be illegal. The bail amount is on record as the largest ever in India.
1. Robert Dust -- $3 Billion
Heir to New York real estate, Robert Dust was arrested and charged with the murder of his 71 years old close neighbor, Morris Black, but was later acquitted that same year. However, he was held in prison for a single count of bail jumping and two counts of tampering with evidence. These cause the trial judge to set Dust bail at $1billion for being a flight risk, and another $2 billion was added for tampering with evidence, bringing the total to $3 billion. However, Dust bail was later reduced by an appeal court, stating the bail was being used to oppress the defendant. Nonetheless, it remains the highest and most insane bail bond in history.
Conclusion
If ever you find yourself, a loved one or family member in need of posting bail in Orlando, or anywhere in Florida, contact us for the best bail bonds in Orlando and beyond.